Titan Armor, a division of Titan Engineering, is a tax software provider specializing in the R&D Tax Credit. Headquartered in Denver, Colorado – Titan Armor's software has defended over $30,000,000 in R&D Tax Credits and counting. Titan Armor has a 100% success rate when defending a client against an IRS Audit – giving peace of mind to innovators across the United States.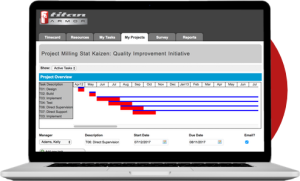 Titan Armor merges proprietary software solutions with unmatched engineering and tax expertise – allowing clients to have a full coat of armor throughout the entire R&D Tax Credit process. Titan Armor's mission is to allow American innovators to make more money, reduce their tax bill and ultimately help fuel the American economy.
Titan Engineering also offers Cost Segregation software under the Titan Echo division. For more information on Titan Echo and how it's software streamlines the Cost Segregation process – please visit Titan Echo online.
Meet Our Team
Titan Armor is a software company that takes pride in being made up of a diverse group of tax experts, engineers, and developers that all work together to build products that help sustain the United States economy.
Estimate Your Benefit
The Most Reliable, Defensible, and Cost-Effective Way to Claim the R&D Tax Credit.
Titan Armor proudly defended over $30M in R&D Tax Credits and counting.
The Titan Armor Story
Timeline:
In 1981, the R&D tax credit was put in place, but for 20 years it was only available to companies that were doing things that were considered patentable.
This changed in 2001, when Congress changed the definition of R&D to open up the credit to mid-market companies. However, claiming the research credit required engineering, accounting and legal analysis – which most accounting firms did not have. S0 – they started hiring R&D consulting firms at a very costly expense.
Fast-forward to 2008 and the Treasury Department published guidance saying they disapproved of "year-end estimating" as a way of claiming the R&D credit. That was the very way these R&D consulting firms were claiming the credit at that time.
During this turmoil within the accounting world – Titan Engineering was hired to build a custom software solution to help a client who was being audited during this time of transition.
After sitting down with the IRS auditors and walking step-by-step through what they were looking for when deciding to allow or disallow research credits – Titan Engineering was able to piece together the first software solution capable of delivering exactly what the IRS wants to see and how they want to see it.
Estimate Your Benefit
Headquarters:
5650 Greenwood Plaza Boulevard, Suite #105 | Greenwood Village, CO 80111
Ready to get started or learn more? Our experts are standing by and will return your inquiry as soon as possible. Titan Armor never shares your details and looks forward to hearing from you.